4.5-hour morning flight from Taipei and we arrived in Singapore, famous island city-state located on Malay Peninsula, founded in 1819 as a British colony. As it's the world's easiest place to do business (World Bank), we couldn't imagine a better place to look for new business opportunities.
Although it wasn't out first time to visit the country, it once again took our breaths away – as it probably will again when we come back at the end of June for Innovfest Unbound. With over 50% of its area being green, Singapore really is a garden city and the fact that it's actually the world's third most densely populated place wouldn't even occur to you. Every neighborhood is a small town on its own – with distinctive styles and atmosphere. We stayed in Katong, a residential district that used to be located right by the sea. It's famous for the charming mansions enchanting visitors with the abundance of colors and decorations.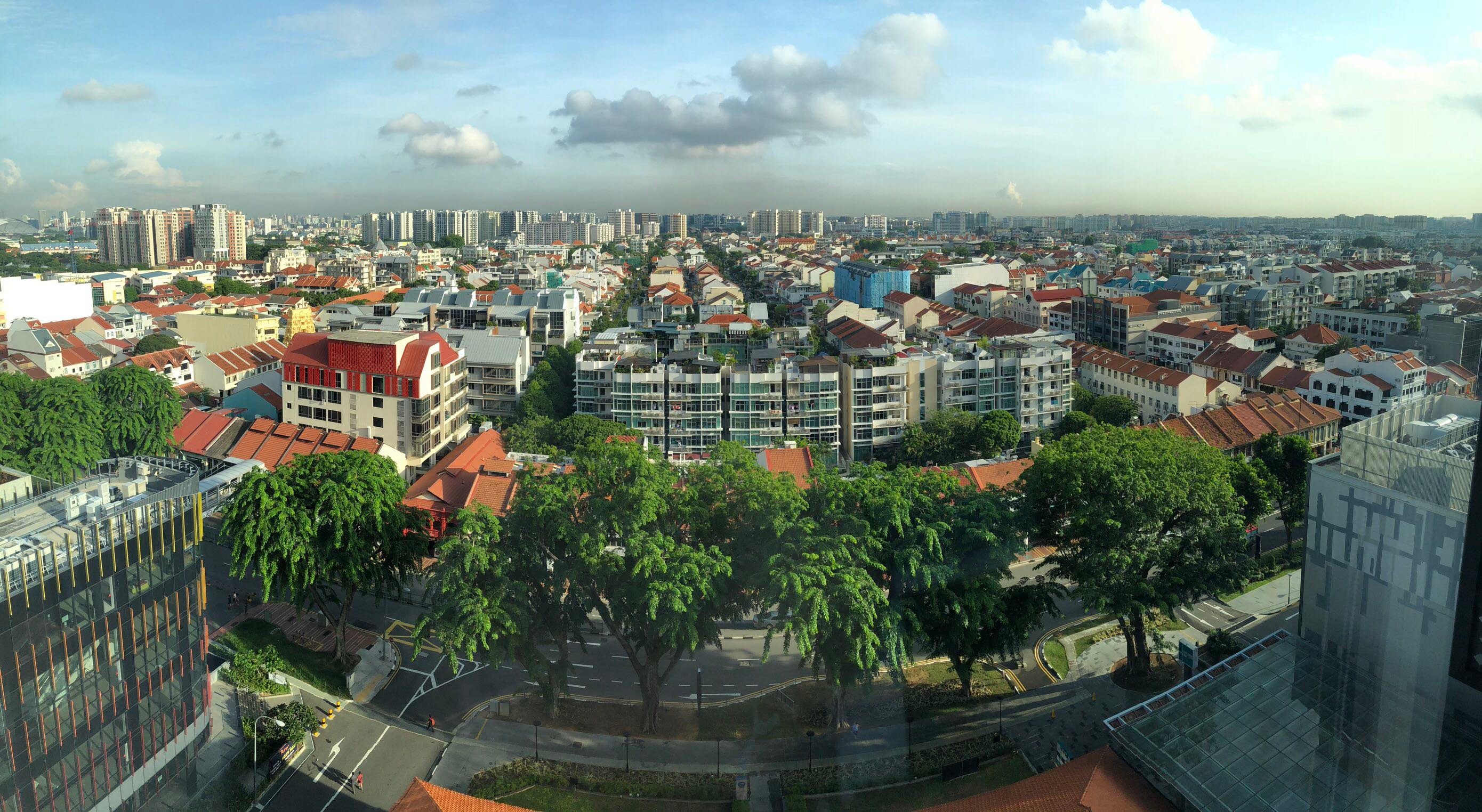 Sightseeing in Singapore is a wonderful experience… but it was time to get to work! As you can guess based on the title, we came here for Echelon Asia Summit 2019 – a well-known tech event full of inspiring people with innovative ideas, as well as great business opportunities to tap into. There were 15,000 attendees ready to network and establish promising partnerships – hard to count how many of them we managed to talk to, but we were more than satisfied with the traffic at our booth. Jennifer, our co-founder and CEO, took part in the start-up pitch competition which was a part of the Echelon event and did a great job (confirmed by other participants!).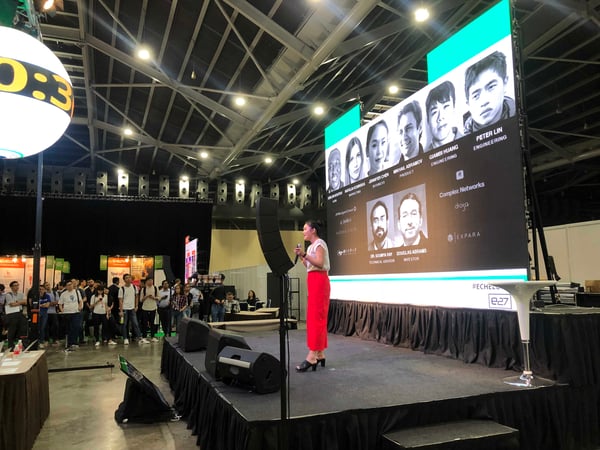 This buzzing event took place in Singapore EXPO which is a massive, modern center of 100k square meters located close to Changi Airport. It hosts numerous exhibitions, shows, meetings and ceremonies, serving 6 million visitors yearly. Participants were given colorful wristbands marking the roles you hold at Echelon – whether you're a visitor, media, start-up… or one of the TOP100 – like dipp.
TOP100 is a startup program that evolved from a pitching competition and allows talented young people to connect with other entrepreneurs, investors and potential partners. Thanks to e27, we also had a chance to spend time with other start-ups from TOP100 during a curated tour in Block71, a start-up hub created by NUS Enterprise.
Block71, located in a factory building located in Singapore's Ayer Rajah Industrial Estate, where The Economists referred to as the heart of Singapore's technology start-up ecosystem and the world's most tightly packed entrepreneurial ecosystem.
We had several goals for Echelon 2019. First of all, we wanted to benefit from the vast networking opportunities at the main event – talk to investors, listen to other start-ups' ideas and discuss potential partnerships with corporates and marketplaces. As our platform has been live for 8 months now and many of its functions are serving our clients well, in an effort to broaden the client base, we did hundreds of product demos for visitors coming to the dipp booth. We listened to interesting insights and gathered as much feedback as possible to follow-up on it with our tech team when we're back in Taipei. With products like Massimo, the work never ends – it's all about coming up with new ideas, constant improving, polishing-up on the features and rebuilding the existing version to better fit the audience's needs.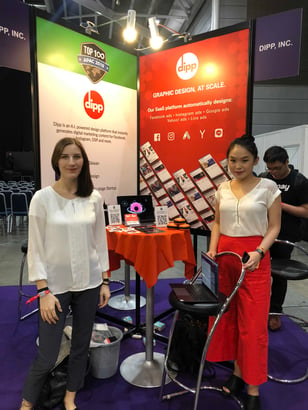 Moreover, Echelon 2019 was a chance for us to stay up to date with what is happening in Southeast Asian start-up community. As we wrote in our article, Where to e-commerce? Southeast Asia edition, this region is the go-to for companies searching for dynamic growth opportunities. Start-ups are no different – the start-up scene is thriving, and the tech industry makes Southeast Asia stand on the edge of an economic boom. And they already have 8 unicorns… Innovative ideas help communities in Southeast Asia solve some of the problems that the countries are still struggling with, such as low banking penetration or data collection issues. There are more and more young and talented people who, having completed education abroad, come back home and established interesting initiatives which not only have a chance to succeed locally, but also conquer foreign markets. There are many initiatives helping Southeast Asian start-ups grow, get access to funding and acquire new skills allowing them to compete with their counterparts on other continents.
Here were our top 5 highlights + 1 from the summit:
We are more than satisfied with our experience at Echelon 2019. We got the exposure we needed, discovered how we can make our product better and gained interesting insights coming from our target audience. We also made some promising connections and now we are back at our base in Taipei, feeling very motivated for the upcoming challenges.
You've been great, Singapore! Until next time...